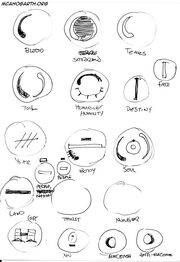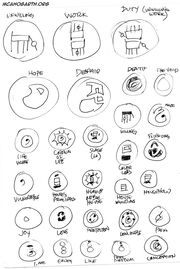 The language of the elves of
Serala from
the
Archipelago setting
is written in circular logographs. These are the logographs found in the folio mentioned in book 1, The Heir to Thorns and Steel.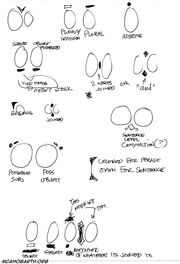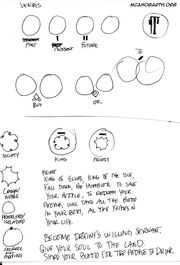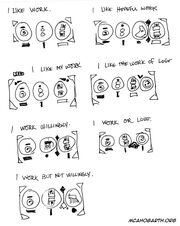 I found these notes about the spoken language:
Words to work from:
Vrakael
Kelu
Kolivaris
Amhric
Oshuvre
Vowels
AH AY EH EE IH OH OO
Haven't seen an "eye" yet, or an "uh."
Consonants
C D F H J K L M N (P?) Q R S T V (W?) Y (Z?)
When transliterated, "k" might only be used at the beginning of a word. A hard "k" at the end of a word might be written "c."
Community content is available under
CC-BY-SA
unless otherwise noted.